Home
› Dena - Ngaruawahia
Educator Profile
Dena - Ngaruawahia, Ngaruawahia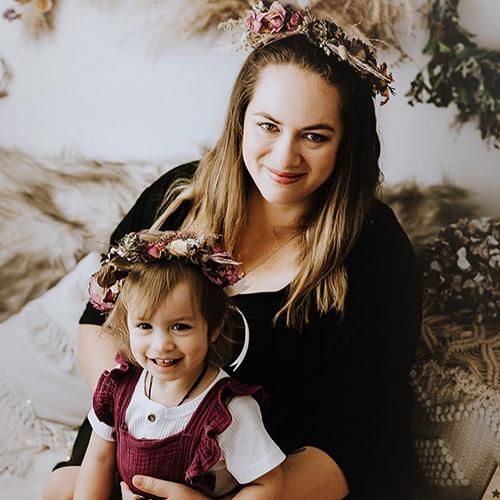 Name: Dena
Suburb: Ngaruawahia
What I offer:
Quality educational resources
Regular excursions (playgroup, gym, Wriggle & Rhyme, playgrounds)
Freedom to play and explore
Fluent in Te Reo Maaori and experience in Koohanga Reo
Experience in special education
Extensive experience with infants and toddlers
Qualifications:
Bachelor of Teaching (ECE)
Level 6 Diploma in Te Aupikitanga Ki te Reo Kairangi
First Aid
About Dena - Ngaruawahia
I am a qualified Early Childhood Teacher and mum to my daughter.
I teach and care from the heart and provide loving, respectful care to the tamariki I care for. I believe that positive relationships form the foundation for caring and educating, and endeavour to foster these relationships with tamariki and their whaanau.
In my homebased environment you will see:
child-led play-based learning
freedom to explore indoors and outdoors
lots of open-ended resources
sensory play (painting, waterplay, slime, playdough etc)
plenty of books to read
singing and dancing
gentle, respectful, loving interactions.
Parent recommendation
"I would highly recommend Dena as a homebased educator for anyone looking for quality care for their little one. As a qualified registered ECE teacher she has the experience and knowledge to meet all children's needs while providing an environment with rich learning experiences. Dena is extremely passionate about enabling young children to grow and learn in a safe and loving environment and her kind nature makes her approachable and easy to work alongside when caring for children." - Ashleigh
Monday
7:30am-5:00pm
Tuesday
7:30am-5:00pm
Wednesday
7:30am-5:00pm
Thursday
7:30am-5:00pm
Friday
7:30am-5:00pm
Availability
Available
Available
Available
Available
Available
Enquire Now
Please put the name of the Educator(s) you are considering in the COMMENT box of the form below.